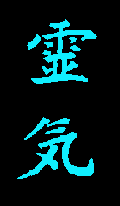 Sonja Poeltl-Cernik
Reiki Master/Teacher
Traditional Usui System
Homeopathy and Flower Essence Consultations

---
FREQUENTLY ASKED QUESTIONS:

IS REIKI BENEFICIAL FOR EVERYONE?

Yes, it is beneficial for everyone.
Reiki connects us with our higher self with our soul, with our divine guidance Ė reminds us who we truly are and what we are here for.
Reiki brings everything back in a flow.
It never activates more than someone can deal with because the person who receives Reiki is always in charge.
WHAT IS REIKI CAPABLE OF?

Reiki always does what the treated person wants it to do on a subconscious level. It never works against the free will. Therefore it only does what's right for you. Under the Reiki influence people who are on medication might notice that they have to cut back on it because it actually improves the body's ability to absorb medication. Never do such a thing without consulting your medical doctor.
Reiki activates one's self healing powers. It goes to the source of the problem - it doesn't just cover up symptoms. I witnessed instant pain relief with people who were in pain for years. l also saw nothing happen although people came in for several treatments. There is no general rule for how Reiki works. One thing is for sure. It really relaxes people who are under a lot of stress.
WHAT ARE ITS BENEFITS?

Pain Reduction
Increase in Relaxation and Decrease of Stress
More Vitality
Enhanced Healing Time
Very helpful with chronic diseases and traumatic injuries
Very useful in the recovery after surgery
---

THOUGHTS ABOUT HEALING

To a distressed person who came to him for help the Master said, "Do you really want a cure?"

"If I did not, would I bother to come to you?"

"Oh yes. Most people do."

"What for?"

"Not for a cure. That's painful. For relief."

To his disciples the Master said, "People who want a cure, provided they can have it without pain, are like those who favor progress, provided they can have it without change."

Anthony de Mello, S.J.


---

TAKE A BITE

You donít have to believe in Reiki to experience it. You donít have to believe that a fruit is delicious in order to enjoy it. But you have to take a bite!